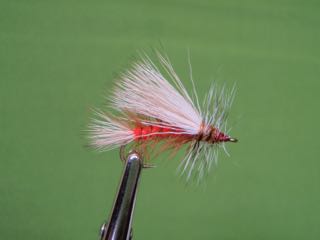 The Parsnip River system is a two hour drive north of Prince George.  This system provides excellent fishing for Arctic Grayling, Bull Trout and to a lesser extent, Rainbow Trout.    
The best time to fish the river is from July to September, but in years where the preceding winter left a low snow pack, you can expect some spectacular fishing in June. 
The Parsnip system does not strike me as a very nutrient rich system - fish will move some distance to take your fly and there is  little evidence of large insect hatches.  It is therefore best to cover a lot of water targeting only the best holding spots.  To do this, a jon boat style jet boat is best, so that you can hop from spot to spot as shore access is limited.  However, be aware that the Parsnip has numerous shallow gravel bars that you will need to carefully navigate. 
A 9' for a 4 wt rod is ideal for the Grayling and Rainbow Trout in this system.  My go to flies are bushy dry flies such as a #10 Orange Stimulator, #12 High Water Caddis, and a #14 Rusty Elk Hair Caddis.  For the Bull Trout you better switch gear to something a bit heavier like a 8 or 9 wt rod using black/red/silver or blue/silver streamers.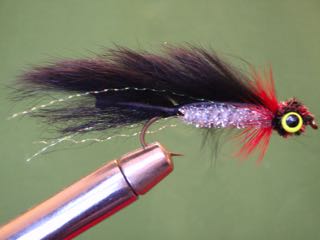 #2 Black and Silver Minnow