Fly-fishing is my passion and it stems from enjoying spending time in nature.  If I'm fishing in the great outdoors and I don't catch a thing, it was still a good day.  Fishing small to medium sized streams is my passion but I do enjoy fishing stillwaters and steelhead on the Skeena system. Hopefully I will see you on a lake or river in the Prince George area trying to 'match the hatch'.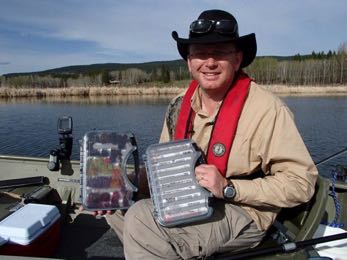 PrinceGeorgeFlyFisher:
About
If I am not fishing I usually tie flies or write about fly-fishing. I am a member of the Polar Coachman Fly Fishers, Osprey Fly-Fishers of BC, and BCFFF. I also served as President for the Polar Coachman and 8 years on the Board for the BCFFF.