Recipe:
Originator: Danie Erasmus
Date: 2015
Hook: #12 Mustad 94840
Thread: 6/0 Tan
Wing: Deer hair dyed burnt orange
Colour: Brown hackle
Abdomen: Dubbing dyed burnt orange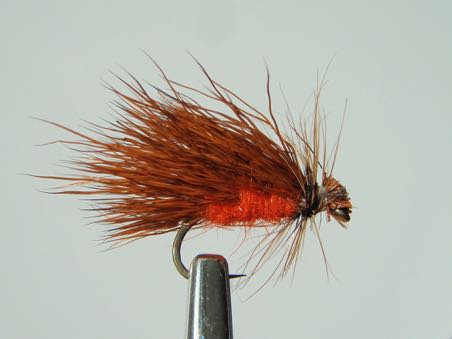 This Cinnamon Caddis hatches during September in the Prince George area. It belongs to the family of Spotted Sedges (Hydropsychidae) which is very abundant in streams. The specimen above is from the Nechako River.