Matching the 30 most important hatches on the streams and rivers of British Columbia

Fly-Fishing around Prince George
Fly fishing is an amazing pastime and there is no better place for it than here in North Central British Columbia. Living in Prince George (PG), excellent lake and river fishing is only a short drive away.  Rainbow trout, mountain whitefish, Arctic grayling, and bull trout are plentiful, making the area the envy of fly anglers around the world.
This website aims to:
-Provide a reasonably up to date resource on fly-fishing around Prince George.
-Educate anglers on a wide variety of topics in fly-fishing.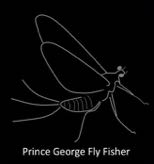 A REASON TO EXPLORE NORTHERN BC